Luncheon season made its celebratory return to Dallas, from the Mad Hatter's Tea Party on March 30 to the Genesis Women's Shelter & Support Annual Luncheon on April 14 to the Jewish Family Service of Greater Dallas' Woman to Woman event on May 25 and more. In ballrooms and event halls across the city, flower tables fill with philanthropists, socialites and a roll call from the who's who of Dallas for these dazzling, charitable events.
These tables of eight or ten people often cost hundreds or even thousands of dollars. So if you've landed an invite from a host or sponsor, it's best to send them a genuine "thank you."
But how? What is respectable etiquette for a luncheon guest? How do you make your "thank you" personal and meaningful?
To get started, send a thank you card, says Vodi Cook, who practically lives and breathes charity events. Cook has hosted numerous philanthropic parties in Dallas over the years, including The Cattle Baron's Ball and Wilkinson Center White Party, which she helped start nearly a decade ago.
She says some of her most treasured tokens of appreciation are simple handwritten notes.
"Personalized letters are the perfect way to show your appreciation because it forces you to sit down, take some time, and think carefully about what you want to say," says Cook. "Words can touch people and the effort, time and energy it took to put pen to paper and share your gratitude."
However, the best way for someone to thank their table host is to support the cause associated with the event, she says. After two hours of listening to the charity's program over lunch, the biggest giveaway is the action. Get involved in the organization and its mission, she suggests. Volunteer or donate.
Of course, it's always nice to have something on hand as a little token of appreciation for your host. A small flower arrangement or a bottle of wine are easy choices, but we recommend choosing a gift that supports the luncheon's mission or something that is charitable. To help you, we've rounded up some of our favorite local brands that support communities here in Dallas and around the world through their products.
Savhera Oils
These essential oils provide dignified employment for survivors of sexual exploitation in India and the United States. Sustainably produced aromatherapy products support holistic well-being while improving the lives of the survivors of trafficking that Savhera Oils employs. The goal of the Colleyville-based company is to create a cycle of well-being that allows everyone to thrive.
Hope Soap
A small soap or bath product is a must-have host gift for any occasion. But Soap Hope, which already has a host gift guide, goes one step further. The mission of the Dallas-based bath and beauty company is to promote people with developmental disabilities in the local community through employment opportunities. The brand donates all of its profits to associations that train, place and support people with disabilities.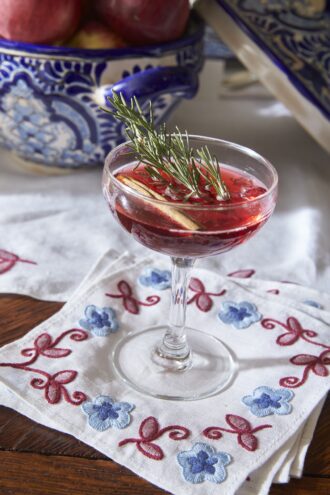 Mi Golondrina
Dallas-based Mi Golondrina offers hand-embroidered clothing and homeware by nearly 600 women in Mexico. Each artisan community uses its own techniques when making the brand's pieces. From lace making to embroidery designs, each technique represents the identity and culture of the people who made them. For the perfect lunchtime hostess gift, we recommend anything from the store's tabletop range.
love pop live
Food is often a safe and delicious bet for a host gift. We suggest locally based gourmet popcorn brand Live Love Pop. Each of its eight flavors is linked to a charity. From breast cancer research to hunger relief to veterans' health programs, founder Lauren Mariel set out to create something impactful and delicious.
La La Land Kind Cafe
There's nothing quite like sharing a cup of kindness…or a coffee. The La Land Kind Cafe, which has four locations in North Texas, is committed to this notion. A gift card here will not only thank your table host, but will also support the mission to normalize kindness and employ young adults who have aged out of foster care through the nonprofit arm of La La Land, the We Are One project.
Author